< prev.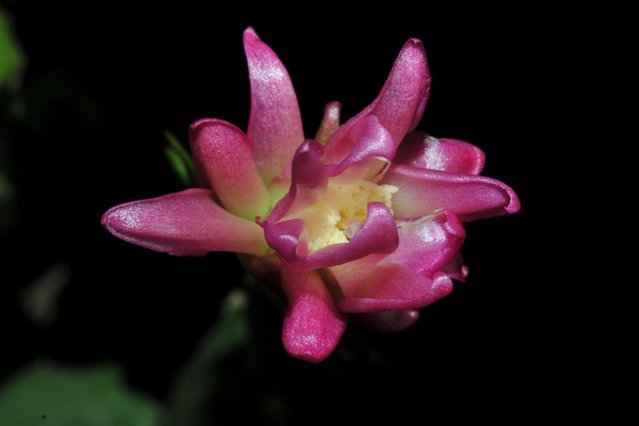 next. >
photo 2/2
x HATBERGERA x 'STAR BURST'
This plant is often classified as a hybrid Schlumbergera.
Its stem-segments have an unusual shape, narrow and sharply serrated; it blooms in winter and sometimes in spring; it is most probably a hybrid of Japanese origin, between Schlumbergera (Christmas Cactus) and Rhipsalidopsis or Hatiora (Easter Cactus). The ovary of the bloom looks like that of Rhipsalidopsis, and the tepals are tubular, as one can observe it with some Dahlia.
___________________________________________